Why Choose Ray White?
Choosing a real estate agent to help sell or rent your home is one of the biggest decisions you will ever have to make. But how do you know what to look for? The best agent is not necessarily the one who quotes the highest price for your property or who offers the lowe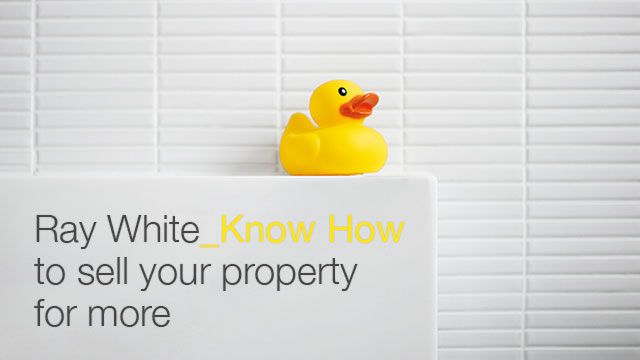 st commission. These are common pitfalls that people make in the selection process and end up disappointed with the price their home sells for. Ultimately you need to find a real estate agent you trust and have a good rapport with, who will help navigate you through the confusing world of real estate, has a high level of expertise, who will keep open communication between you and prospective buyers, who keeps your best interests at heart throughout the entire process and who ensures a low-stress experience. How do you check the right real estate agent meets these criteria? The best way is to interview the real estate agent and ask them some simple questions.
What is your real estate experience?
Are you a part time or full time agent?
How long have you worked in this location?
What type of properties do you manage?
How will you communicate with me?
How many buyers are you working with at the moment?
What do you think our property is worth in the current market and how did you arrive at that figure?
Which marketing strategy do you suggest for our property?
Do you have referrals from past clients?
What separates you from other agents?
These questions are designed to answer the key necessities to a great real estate agent. Ultimately, you want someone with experience and skill, who is capable of selling your property. However, you don't want someone who is taking on too many properties at the one time because this could detract from the amount of time they have to spend on your property and you don't want to have any missed opportunities because your agent is trying to multi-task too many properties. You want to ensure they have a good knowledge of the local area so that they can compare property prices in the past and value your home at the best price. Also, they need to be aware of your home's features list such as proximity to local parks, schools etc. which assists in showcasing your property.
You also need to gain an understanding of the real estate agents personality in order to assess how you will get along and if you will be able to collaborate effectively with them. Developing a sense of the person is important because you are going out on a limb and putting great faith in their skill and integrity that they will try their hardest to attain the best price for your property. You also want to ensure your agent is organised and takes attention to detail, contracts are edited and ready at open for inspections, they manage marketing campaigns, they negotiate with buyers on time and get back to you quickly. Are they committed to working outside of work hours to put in the extra effort to sell your property? Will they reply to your emails of inquiries? These simple things separate a good agent from an excellent one. Ultimately, you want to find the real estate agent who will go the extra mile for you and who treats you with extra care and not just as another listing.
Here at Ray White we will provide you with an excellent experience. We are happy to answer all of your questions and promise that we will go the extra mile for you. Upon meeting we will provide you with access to the most up to date market review, advice on the best way to advertise and market your home, advice on whether to go to auction or private treaty, an appraisal on the price bracket for your property, ongoing open communication and negotiation between buyers, administration of financial and legal requirements. On top of that we are committed to the late night phone calls, back and forth emails between prospective buyers, being well prepared for open for inspections, every tiny detail we will have covered to ensure you have a smooth, successful sale.
Why Ray White?
We are agents working under the umbrella of Ray White. What is the advantage of choosing Ray White rather than another agency? There is great appeal in the brand because of its impeccable reputation and fantastic experience history. Below is information on the many successes of the Ray White brand that are important to consider:
Ray White offers more than 140,000 properties for sale each year, with the widest selection of real estate of any group in Australasia.
raywhite.com attracts more than one million visitors every month.
Ray White is Australia's most Googled real estate brand.
Ray White is Australia's largest print advertiser.
Under the hammer – Ray White conducts more auctions than any other real estate company in Australia.
Ray White lists 77,620 residential properties for sale each year.
Ray White conducts more open homes than any other real estate company.
Selling one in every ten properties in the region, Ray White has the widest selection of real estate of any group in Australasia.
Annual property sales turnover is $27.9 billion from over 60,100 sales. That's around $76,500,000 worth of property every day.
Ray White conducts more auctions than any other real estate company in Australia and pioneered in-room auctions, conducted by industry-leading auctioneers and backed up by quality property presentations.
Now the decision is in your hands to select the right real estate agent for you. Keep in mind all of the important considerations that have been listed above because after all this is one of the biggest decisions you will have to make and you want to make sure you have made the right one! So, don't hesitate, give us a call for a free appraisal and an introduction session and we will not disappoint you!